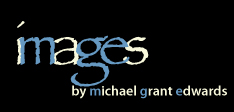 About Mike
Mike was born in Colorado and graduated from Denver's John F. Kennedy High School and Colorado State University. His interest in photography began in elementary school, looking through the viewfinder of his first camera - a Brownie Hawkeye from which he still has some of his first, black & white, 6x6 negatives. His interest was piqued again in college by a friend's 35mm Minolta SLR with a telephoto lens, so he saved to buy his first SLR - a Canon AE-1 with a 50mm f1.8 lens and an 85-205mm Soligor telephoto lens.
Besides taking photos, Mike spent a lot of time in the darkroom where he learned to process black & white film and print photos. His AE-1 continued in service for a good twenty years - traveling from the tops of 14,000' peaks in Colorado, on rafting trips, skiing, and on offshore adventures. His last 35mm film camera was a Canon EOS Elan II but, after dabbling with medium format film and trying 'digital' with a Minolta DiMAGE Z1 point-&-shoot, Mike converted to a digital SLR - a Canon 10D - in 2004. Currently, he's shooting with a Canon 60D and a 5D Mark II. For those spur-of-the-moment opportunistic photos, however, he likes to carry a compact camera such as his Canon PowerShot SX7000HS or PowerShot G12.
Mike spent 18 years in Southern California - mostly in Santa Barbara - before returning to Denver in the summer of 2007. He considers himself a serious amateur photographer who likes to capture nature shots, interesting events, fleeting moments and unique vantage points. His work has been used in a number of publications, has placed in amateur photo contests and appeared several times in the Carpinteria Morning Rotary's Annual Calendar.
Mike lives in Centennial Colorado with his wife Marcy and their two children, Julian and Elise.
This website is courtesy of Tracie Barnes with MarketingTactics. Tracie and Mike first met in junior high and he was fortunate to cross paths with her a couple years ago. Tracie has given his amateur passion a professional-looking venue; for which he is most appreciative.